the last home page info
Looking for a safe, virtual, no-contact fundraiser?  You found it – SwitchandSupport.
We  offer a customer the opportunity to save and to become a more effective steward by using the services offered by a national company to generate extra monthly support for a favorite nonprofit cause.  Easy.  We offer an organization that adopts this program a low-key supplemental fundraiser that helps loyal and new constituents, even donors, a chance to save on essential services for homes and/or businesses.
This fundraiser should not interfere with other fundraisers – it becomes complimentary. The customers who save on multiple services will appreciate the savings and will help promote it to others as well.
People enjoy sharing a really good deal!  Each of us pays for these services monthly so that means the extra income is monthly residual income for the selected organization.
If your organization doesn't offer this yet, please ask them to consider adopting it soon.  Our pledge:  We will send each organization 80% of the commissions we receive each month for their marketing efforts.
Charities,  other Nonprofits, and even some For-Profits with a specific mission or approved "cause" are forever challenged to raise funds for their overall mission or specific programs.  We offer an innovative way for you to give even more to one of your favorite causes at no cost to you. It's easy!  We can help you increase your support for one favorite organization from the essential monthly services you already use.   We guarantee that 100% of the funds we receive are offered to some great causes.  
Switch to the services offered by our national provider  (electricity & natural gas; wireless/mobile; identity protection; internet, television and more) and you will be generating additional financial Support for one of your favorite organizations.  We call this Switch&Support – a cause-driven stewardship program.
1.  FIRST – SWITCH to the the services offered.   You usually pay for  these services monthly.   
Review the various services – decide which one or more you need and can hopefully save on some costs monthly.  Attempt first to switch your service online as it is easy to do but we are available to help you make a switch.  If you contact the provider, tell them that you are attempting to switch services on the Switch&Support IBO  website. They do NOT need to know the cause that you prefer us to support as that is our responsibility,
See #2 below – IMPORTANT – if you fail to tell us the organization you wish for us to support, and we can't contact you, we will have no choice but to assign your support to another organization.  You may leave a message at 615-538-4523 with your name and preferred organization  to insure we are supporting your preferred charity organization.   We will help you achieve your goal to maintain quality services at competitive prices while generating monthly support for your favorite organization (cause).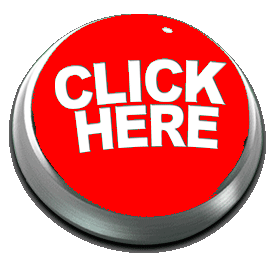 Click HERE for our SERVICES offered by National Brands.
2.  SECOND – tell us your favorite organization (cause) you wish for us to support financially. (This is essential information).  Or, you may leave a message with your name and the organization at 615-538-4523.  
Switch&Support will financially support the organization you choose from the commissions we earn after you switch your essential services.  Customers usually save monthly on these services. The good news is that you keep those savings!  You don't pay any more for the funds we send to non-profits.  The big difference with our program is that the organization you choose for us to  support will gain monthly financial support since customers pay for these services monthly.  As you know, most fundraisers sell a product that generates a one-time donation.  Ours is much different providing more benefits for the efforts.
Our Pledge:  We share your contact information with no one nor any other entity

Thanks for helping to generate more funding for your favorite cause.
You may call me for clarification and assistance.
Thanks, Ron Lively
615-238-4035
PS –  Training is available to help you grow the support for your favorite organization. Together we can make a difference.  See our Promotion webpage.